Coming Up On Car Week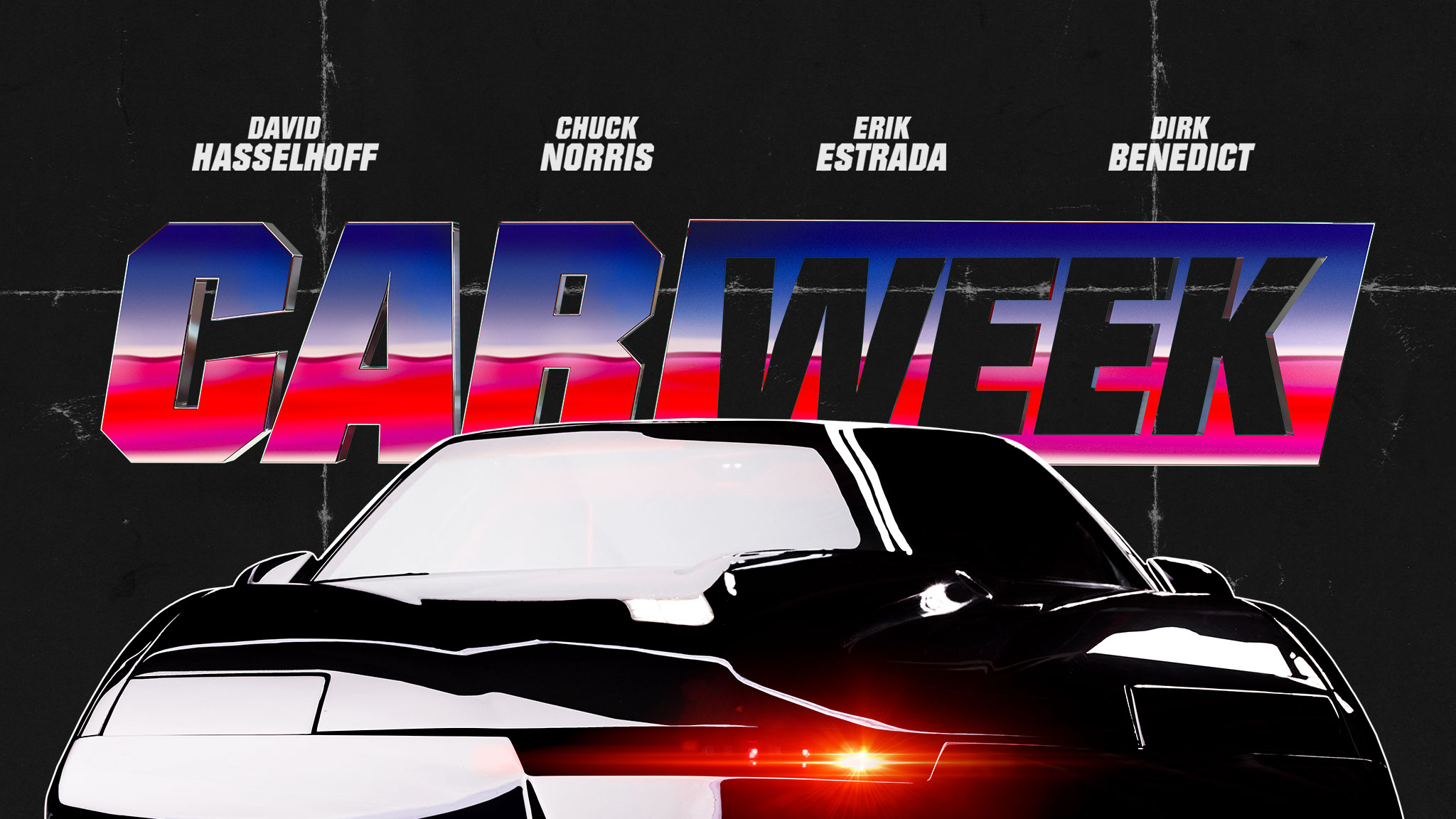 Car Week is back again with more souped-up cars, epic specials and exciting stunts than ever before. The event kicks off with Evel Live 2 on Sunday, July 7 and is followed by a week packed with car-themed content. Check out everything Car Week has in store below.
Premiering Sunday, July 7 at 8E/5P
As part of the network's third annual Car Week, the live broadcast produced in partnership with Nitro Circus will follow athletes, including champion freestyle motocross athlete Axell Hodges and female freestyle motocross athlete Vicki Golden, as they set out to break world records with three jaw-dropping motorcycle stunts. Professional motorsports icon, Travis Pastrana, will return to co-host the special.
In "Evel Live 2," viewers will watch as Golden aims to shatter the motorcycle firewall record where she will speed through a series of flaming wooden boards. Golden will be the first female to attempt to break the current record which was set back in 2006. Next fans will witness as Hodges attempts to soar over more than 24 beverage trucks to break Evel Knievel's 1971 attempt and Evel's son Robbie's 2003 record. The television event will culminate with a stunt so daring few would even think of trying. Hodges will put his life on the line by attempting to jump farther than anyone ever has on a motorcycle, a distance that was set in 2011 at 379'9" feet."
Premiering Monday, July 8 at 9pm ET/PT
Some of the most innovative and mind-boggling cars are not on the streets – they are helping the military pound the pavement and cross terrain around the world. From an amphibious truck that can charge over deep sea and water in a flash, to a six-wheeled Humvee with more firepower than some tanks – Chuck Norris will take viewers on a tour through the wildest vehicles in the history of the Armed Forces in this one-hour HISTORY special.
Premiering Monday, July 8 at 10pm ET/PT
In 1983, for the first time since the brand's inception in 1953, Chevrolet did not release a Corvette model for that year. Designs were drawn, parts ordered but no car was ever released. On what would have been a celebratory 30th anniversary – no 'Vette hit the market. In this HISTORY special, die-hard Corvette expert and builder Chris Mazzilli will try to fix this missing piece of muscle car history as he and his team build a one-of-a-kind 1983 Corvette from the ground up. The creation will be presented to a panel of experts, including the Corvette designers who pulled the plug on releasing the '83 originally, to see if it's worthy.
Premiering Tuesday, July 9 at 8pm ET/PT
In this special episode of "Counting Cars," Danny Koker restores a 1969 Shelby GT500 numbers matching car from a rust bucket into an instant classic. The team visits the Detroit Autorama to check out the Ridler Award competition where million dollar cars are the norm. Danny also sells off two meaningful cars from his own personal collection.
Premiering Tuesday, July 9 at 9pm ET/PT
Week after week, America's police officers on "Live PD" give viewers front row seats to the high speed, high stakes, dangerous world of night patrols. In this HISTORY Car Week one-hour special, officers from all around the country, including some of those on "Live PD," will take viewers under the hood of the most revolutionary and high-tech cars on the force giving a close-up look at souped-up patrol cars and the technology inside. Viewers will see the garages, the repair and restoration shops, and with some sport science, even analyze past pursuits revealing how these builds affect speed, acceleration and trajectory on the road.
Premiering Wednesday, July 10 at 8pm ET/PT
In this two-hour special, "Knight Rider" star David Hasselhoff sets out to prove how the iconic 80's KITT car inspired and revolutionized the car industry for years to come. From one of the fastest vehicles on the planet, to an amphibious sports car, Hasselhoff will pull back the curtain, meet the mavericks, and get behind the wheel of some of the wildest cars out there. The special will culminate with iconic vehicles and their drivers lining up for a one-of-a-kind race with Hasselhoff in the KITT car, Dirk Benedict in the A Team Squad Van from "The A-Team," and Erik Estrada in the motorcycle from the police drama television series "ChiPs."