Roots Viewing Resources
Check out viewing resources for Roots and visit the official site.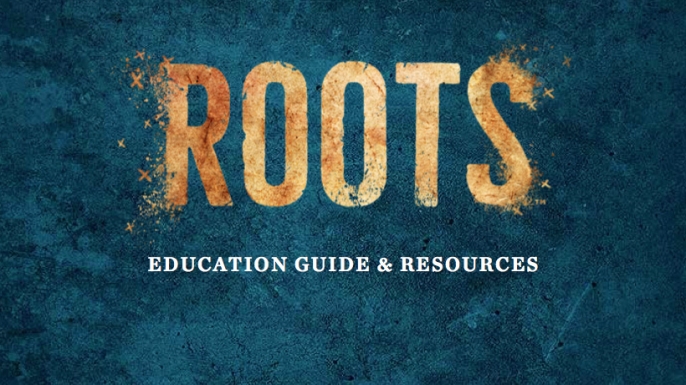 This education guide features primary sources from The Gilder Lehrman Institute of American History.
View Guide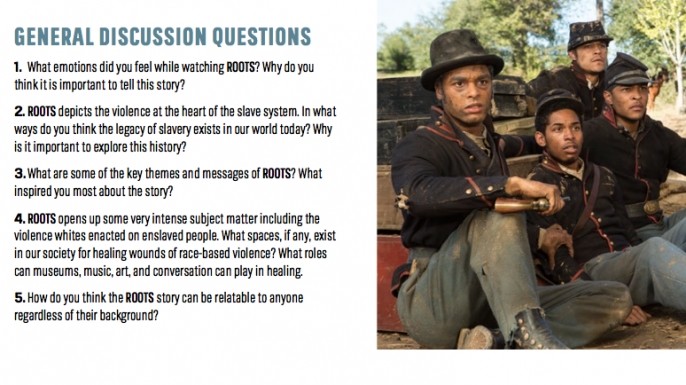 This guide provides suggested guidelines and resources for discussing ROOTS and the history of slavery.
View Guide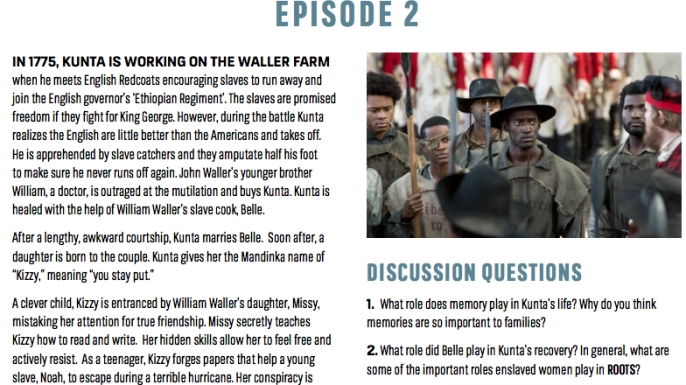 This resource offers discussion questions and activities for multi-generational family viewing of ROOTS. (Please note that ROOTS is TV-14.)
View Guide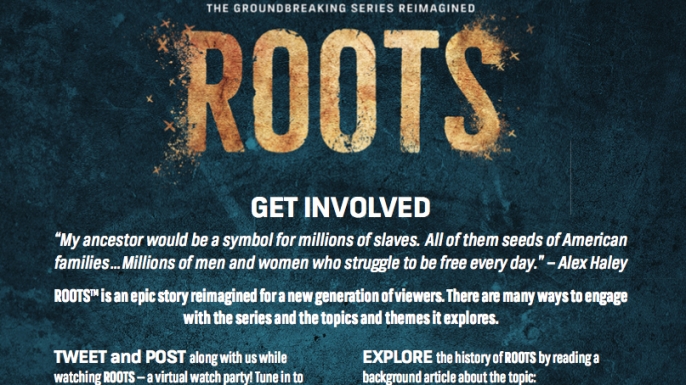 This guide provides suggestions for how to get involved with ROOTS and the themes and topics it explores.
View Guide
View this education guide for activities, discussion questions and other curriculum suggestions.
View Guide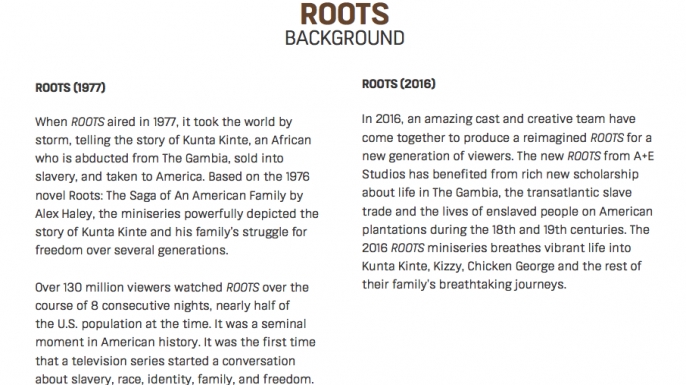 Use this guide to host ROOTS Watch Parties and Discussions.
View Guide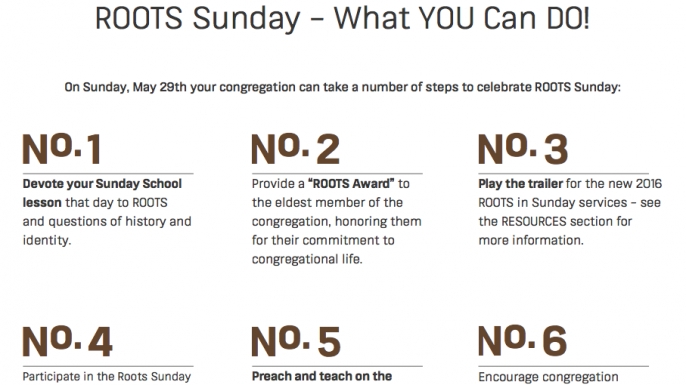 This guide offers resources for faith-based groups and churches to teach and preach about ROOTS.
View Guide