Alone: Gear List
Each "Alone" participant brings clothing, safety and survival gear to the Arctic. Here's a list of all of the standard items the participants are given, as well as the master list from which they are allowed to select 10 special items.
CLOTHING/APPAREL/PERSONAL EFFECTS
*These items do not count towards the 10 special items, but may not exceed the approved quota for each.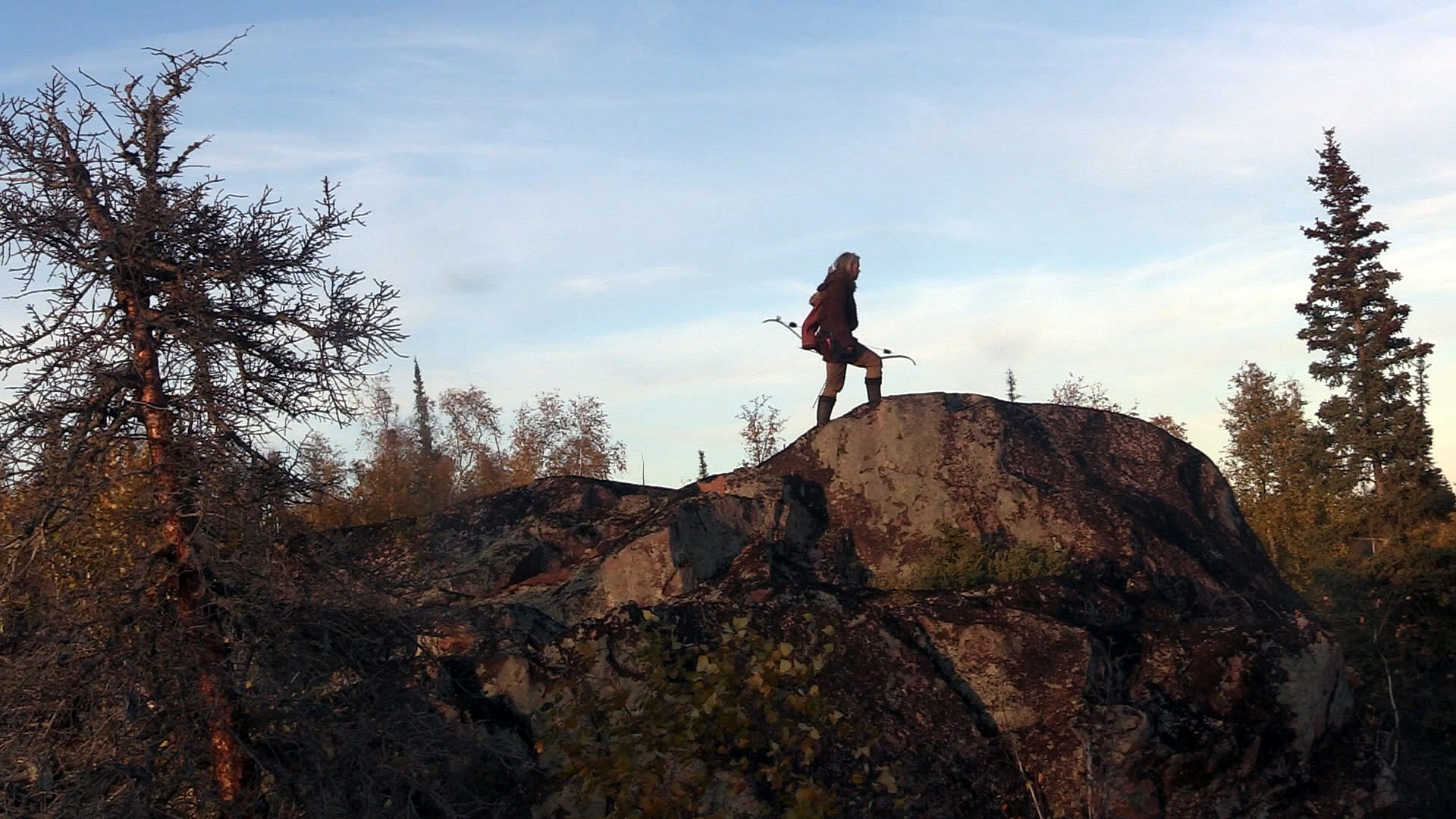 1 pair of high-leg hunting boots
1 pair waterproof Arctic winter boots
1 T-shirt (short sleeved)
1 fleece/wool shirt (a hooded fleece is acceptable)
2 wool sweaters
6 pairs wool socks
2 hats (brimmed, wool, fur, Arctic or baseball)
2 buffs or neck gaiter (no balaclavas)
1 shemagh OR scarf
4 pairs of gloves (1 insulated, 1 leather work-style glove, 1 overmitt, 1 thin glove liner)
2 pairs of underwear/briefs
1 insulated parka-style jacket (should cover back side and have a hood)
2 pair of outdoor pants/bibs (can unzip into shorts)
1 pair of fully insulated or waterproof winter pants/bibs
1 waterproof uninsulated shell/Jacket
2 pairs of thermal underwear (long top and bottom)
1 pair of gaiters
1 leather belt (or synthetic equivalent)
1 toothbrush
1 pair of eyeglasses (with proof of prescription)
1 personal photograph (no bigger than 4x6 and one-sided)
SELECTION LIST
*Participants select 10 items from the following list.
*Participants are responsible for sourcing and purchasing their 10 items.
*Participants may only choose up to two food items.
*No duplicate items can be taken from the following list.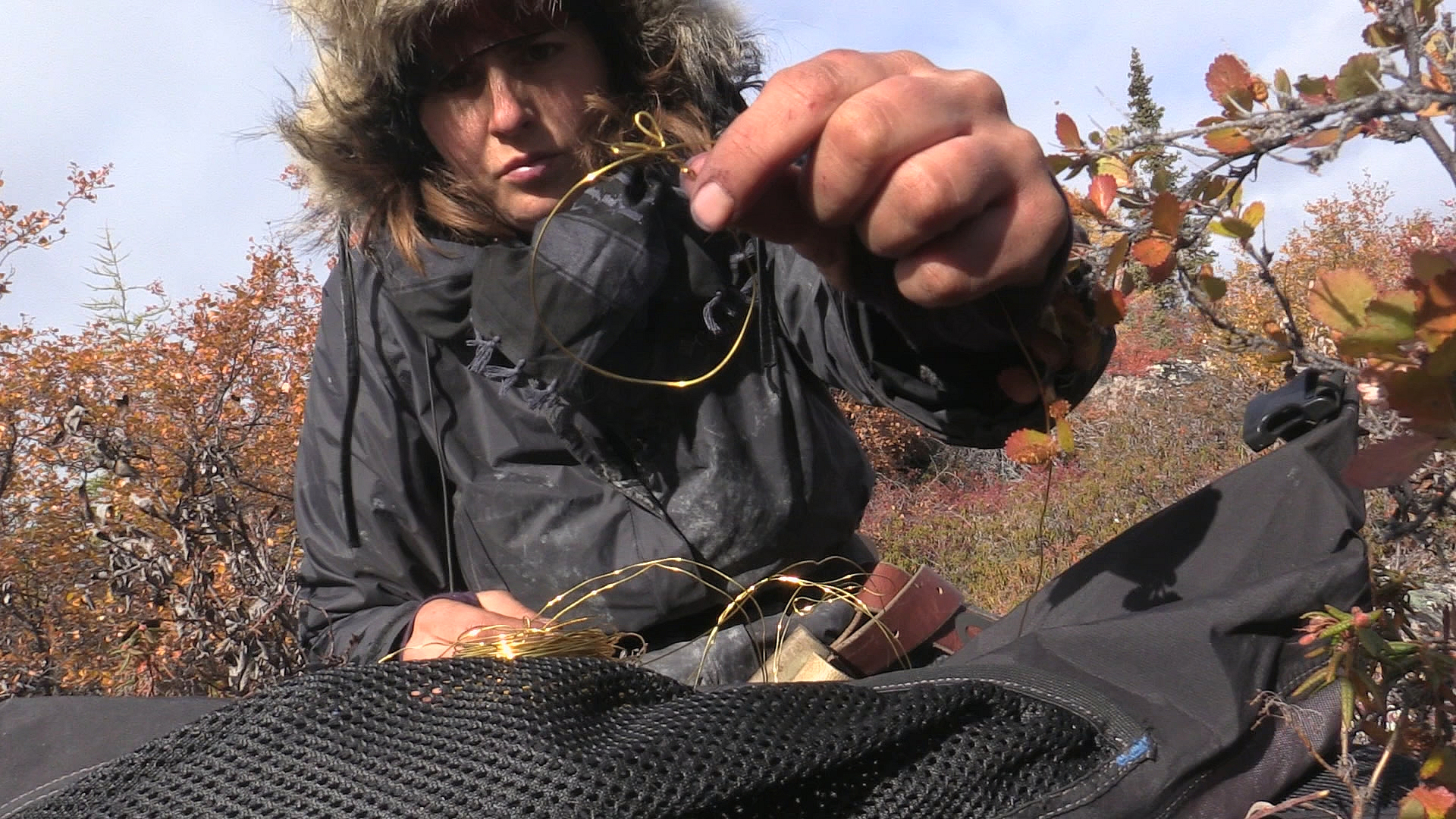 Shelter
12x12 ground cloth/tarp (grommets approved)
8-mm climbing rope - 10M
550 Paracord - 80m (Only 550 military-style paracord allowed. Nothing with core strands that can be used as trapping wire, tinder, etc.)
3-mm cotton cord - 40m (non waxed cord)
1 hatchet
1 saw
1 ax
Bedding
1 multi-seasonal sleeping bag
1 bivi bag (Gore-Tex sleeping bag cover)
1 sleeping pad
1 hammock
Cooking
1 large pot (no more than 2 quarts; includes lid) (no substitutions)
1 steel frying pan
1 flint or ferro rod set with standard-sized striker (no longer than 6", must have a plastic handle, and small striker no longer than 3")
1 enamel bowl for eating
1 spoon
1 canteen or water bottle
Hygiene
1 bar soap (standard size)
1 8-oz tube of toothpaste
1 face flannel
1 40-mm roll dental floss
1 small bottle bio shower soap
1 shaving razor (and 1 blade)
1 towel (30" x 60")
1 comb
Hunting
1 300-yd roll of a single-filament fishing line up to max of 20 lbs weight test + 25 assorted barbless hooks, no bigger than size 7/0, no lures. (Must arrive on location with 300 yds of line pre-measured.)
1 primitive bow (recurve or longbow). Draw weight must be at least 20kg (44.09lbs) at 700mm (27.56") draw + 9 Arrows (must be predominately made of wood or be made of wood-finished carbon fiber. Arrows must have a broad head point of at least 25mm (1") at the widest point, or a barbless three-bladed bodkin head. Or have a rubber blunt or similar recognized arrowhead designed for small game. Do not paint arrows with any type of high-visibility paint. Simple quiver OR arrow attachment which must be approved by producer, simple finger and arm guards are permitted)
1 small-gauge gillnet (12' long x 10 meshes wide or deep. Mesh size 5" when stretched lengthways and measured from knot to knot)
1 slingshot/catapult + 30 steel ball bearings + 1 replacement band
1 net foraging bag
1 roll 3.5 lbs of 20/21-gauge trapping (snare) wire
3 lbs of one solid block of salt
Food (2 items max)
2 lbs of beef jerky (protein)
2 lbs of dried pulses/legumes/lentils mix (starch and carbs)
2 lbs of biltong (protein)
2 lbs of hardtack military biscuits (carbs/sugars)
2 lbs of chocolate (simple/complex sugars)
2 lbs of pemmican (traditional trail food made from fat and proteins)
2 lbs of GORP (raisins, m&m's and peanuts)
1 lb of flour (starch/carbs)
1/3 lbs rice / 1/3 lb sugar / 1/3 lb of salt
Tools
1 pocket knife
1 hunting knife (blade edge length no larger than 10", straight spine with no other built-in blade added i.e. no skinning blade on spine.)
1 Leatherman multi-tool or similar
1 sharpening stone
1 roll of duct tape or 1 roll of electrical tape
1 small shovel
1 small sewing kit (containing 6 needles no longer than 3 inches of varying types, glovers, standard straight needle, or curved; one pair of scissors no longer than 3"; one small sewing awl no longer than 5"; variety of thread, no more than two bobbins; one 1" cube or smaller of beeswax; all contained in a small leather or canvas-style bag)
1 carabiner
1 LED flashlight
1 pair of ice spikes (studded walking aids for icy conditions
GEAR LIST PHOTOS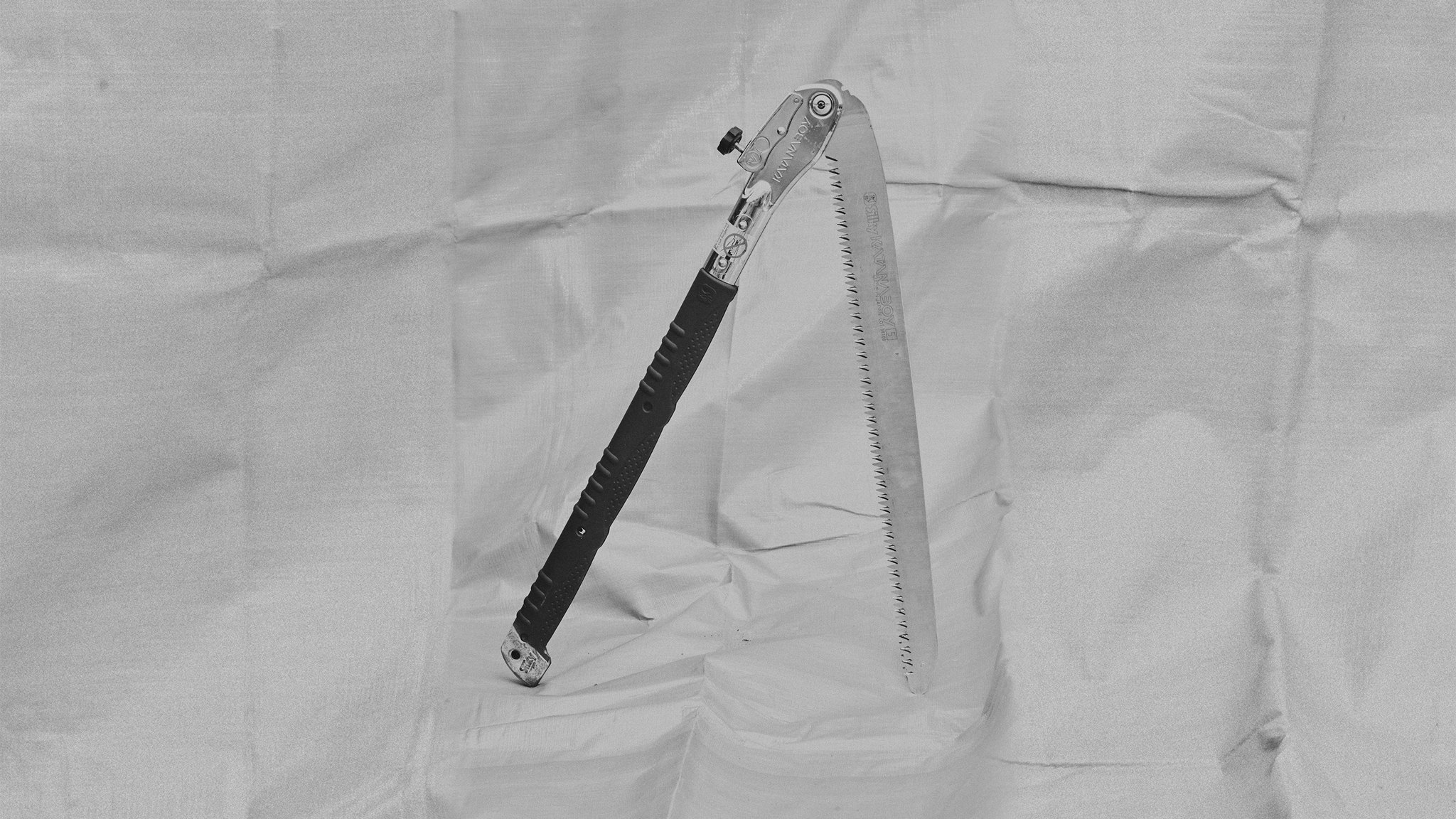 Want to see some of the gear this season's participants used? Check out a photo gallery now.
How can we improve this experience?