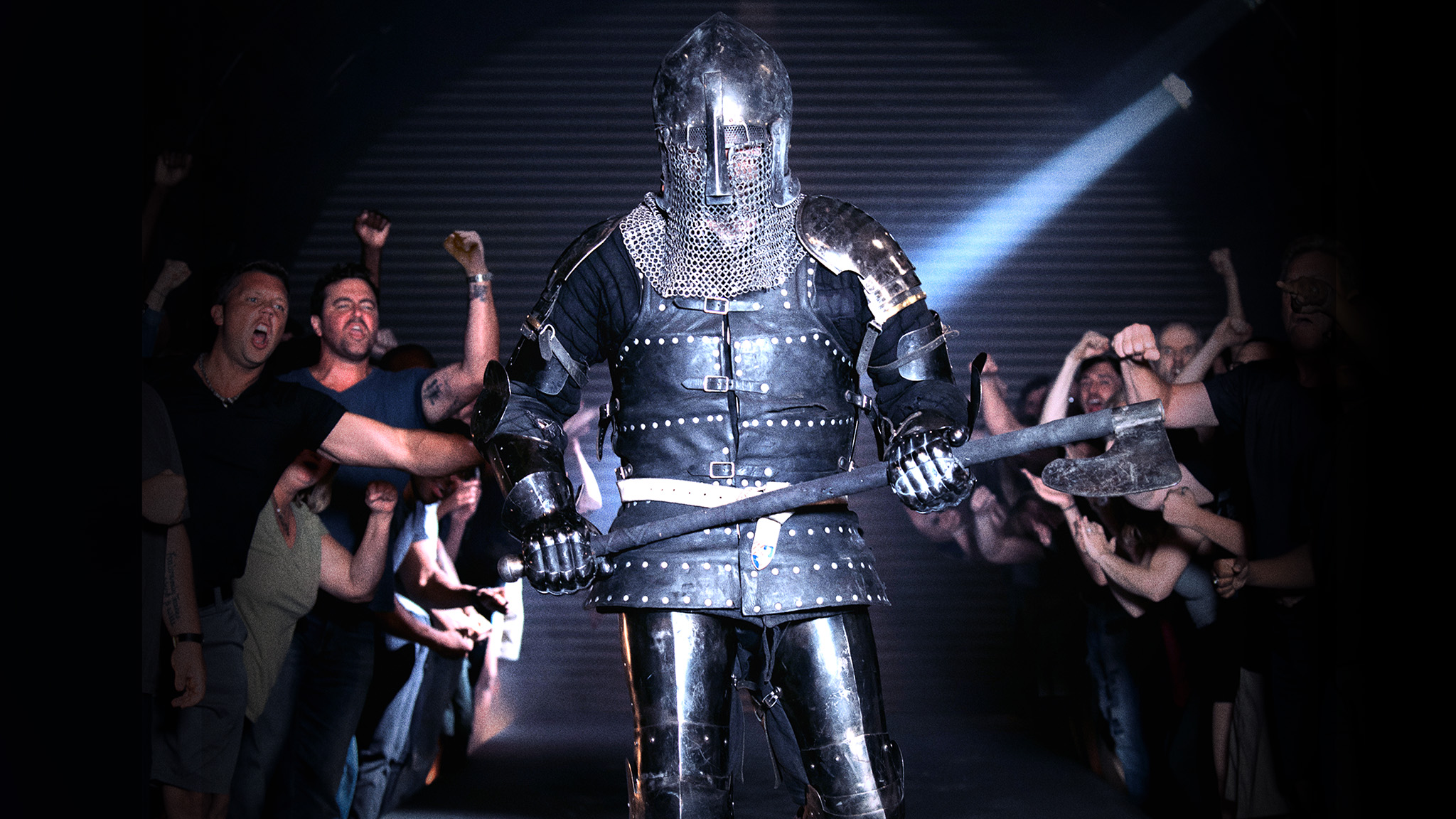 Knight Fight
"Knight Fight" steps inside the world of the full-contact Armored Combat League — often referred to as "Medieval MMA" or "Knight Fight Club."
About the Show
Welcome to the toughest, most violent armored combat competition in the world today. "Knight Fight" steps inside the world of the full-contact Armored Combat League — often referred to as "Medieval MMA" or "Knight Fight Club." This blood sport is a full-contact armored combat league where modern-day warriors battle in over eighty pounds of plated armor with real steel weapons. Rooted in historical traditions, for the first time, these knights are set to wage war as each episode features six new fighters who customize era-specific armor, garb and weaponry and engage in numerous battle rounds to see who has the skill and strength to win the ultimate Knight Fight. Hosted and judged by WWE superstar Jay "Christian" Reso, the winner walks away with a championship title, $10,000 and a spot in the season finale for a chance to become the first ever "Knight Fight" champion.
Live by the sword, die by the sword: knights were some of history's most brutal warriors. With an armor of steel and a will of iron, they took part in some of the bloodiest battles ever fought. So dedicated were these warriors, that between meets they would challenge one another to extreme trials of combat. "Knight Fight" introduces both beginner and expert armored athletes of different ages and backgrounds – many taking this on as a second profession – ready to endure a ruthless, intense and physically demanding tournament. Targeting a specific time-period each episode, "Knight Fight" examines the Vikings vs. Byzantine Knights, Barbarians vs. Roman Knights, Knights Templar, 100 Years War and much more.
Reso is joined by expert judges Andre Sinou, Co-Founder and Creator of the Armored Combat League, and John Clements, Director of the Association for Renaissance Martial Arts. Impressing the judges on the criteria of aggression, technique and defense in each of the following rounds will be no easy feat: the grand melee, three one-minute battles where it is every man for himself; a two on two team melee and a duel where the final two competitors left standing face off in an epic head to head clash. With $10,000 on the line and a coveted title, only one can emerge victorious.
"Knight Fight" is produced for HISTORY by Matador Content. Executive Producers for Matador Content are Jay Peterson and Todd Lubin with Vincent Cariati serving as Showrunner and Executive Producer. Jim Pasquarella and Mary E. Donahue are the executive producers for HISTORY. A+E Networks holds worldwide distribution rights for "KnightFight."
Read More
Watch Select Episodes Without Signing In