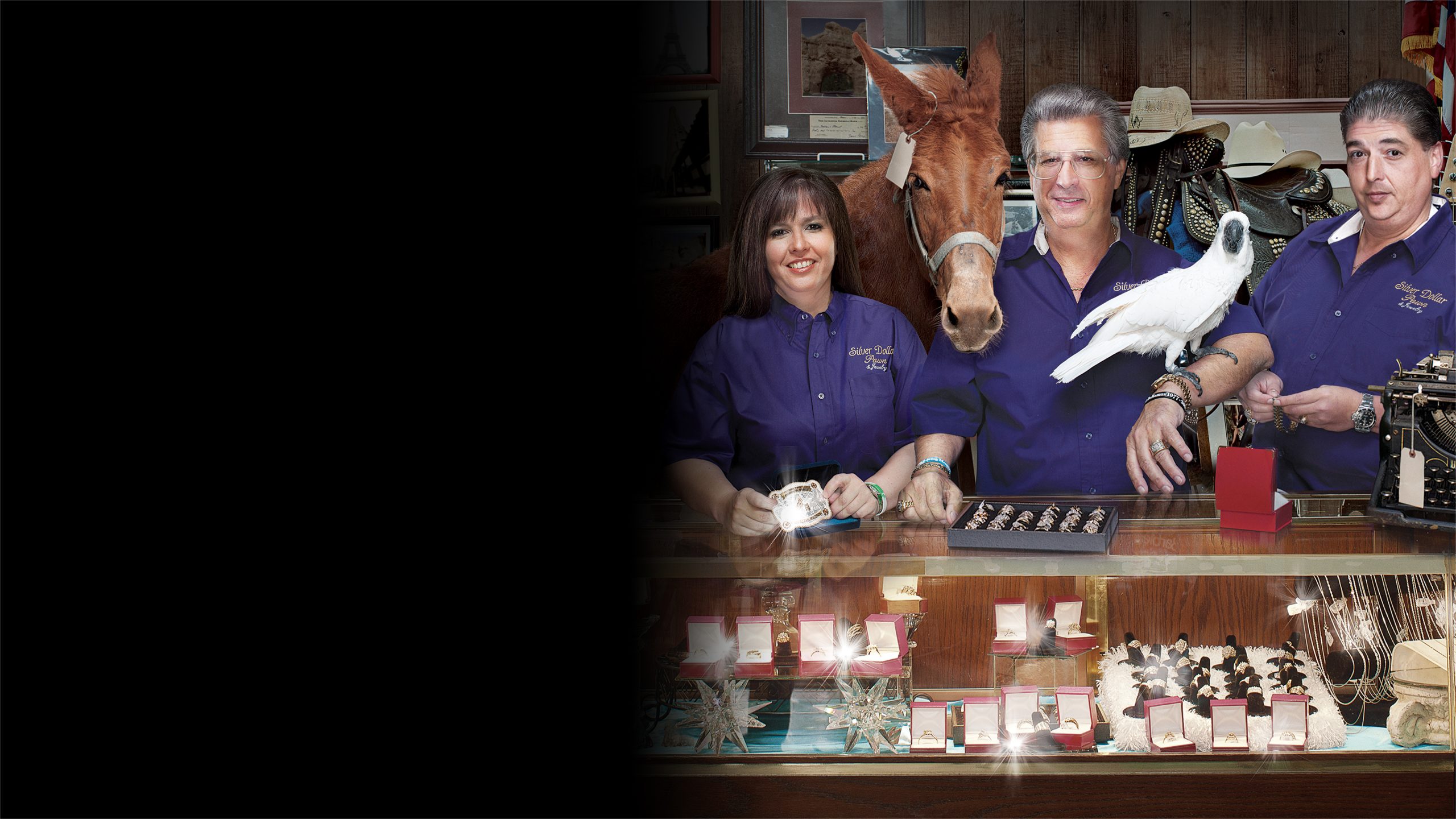 Cajun Pawn Stars puts a southern spin on the pawn business with a cast of quirky characters and a never-ending stream of colorful locals.
About the Show
People have been visiting their local consignment shops for thousands of years. In fact, up until the 1950s, pawn shops served as the primary form of consumer credit in the United States. In Cajun Pawn Stars, which puts a southern spin on History's hit series Pawn Stars, a cast of quirky characters continues this age-old tradition. At the famed Silver Dollar Pawn & Jewelry Center in Alexandria, Louisiana, an eclectic array of historical merchandise is on display, with items ranging from vintage cars to firearms to livestock.
Jimmie "Big Daddy" DeRamus, a longtime collector who's as savvy as they come, established Silver Dollar over 25 years ago. His close-knit staff includes his brother, his daughter and others who might as well be family. Together they operate a 20,000-square-foot shop filled with so many rare pieces it's been dubbed the "museum for sale"; it's even a frequent destination for school field trips and tour bus excursions. At Silver Dollar, the unique family dynamic and never-ending stream of colorful locals make for a fascinating shopping and viewing experience as Big Daddy and his crew appraise, pawn and trade the Cajun way.
Read More
Watch Select Episodes Without Signing In